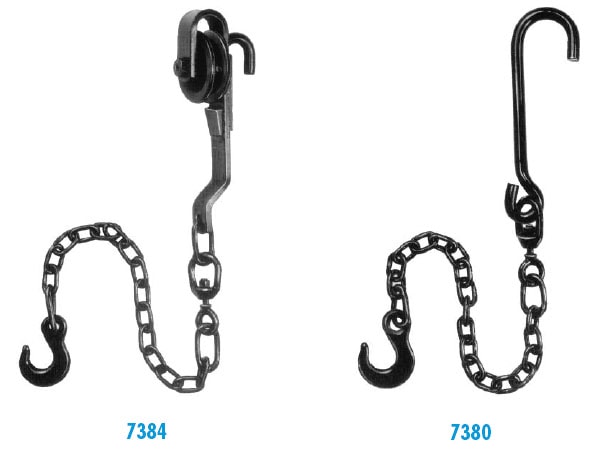 Hog shackle available with either a trolley or top hook.
Comes complete with swivel, chain and hook with load releasing ring.
Chain assembly has 5/8″ diameter hook. Overall length is 38″.
Trolley assembly has 3/8″x1-1/2″ frame. Overall length is 42″.
Hog shackle parts, including top hook, bottom hook and swivel available.
Other styles made to order.
Item No.
Description
Weight Ea.
7380
Chain assembly, 38″ overall length
3.80 lbs.
7384
Trolley assembly, 42″ overall length
7.75 lbs.
7381
Top Hook, 5/8″x11″
(for item no. 7380)
1.70 lbs.
7382
Bottom Hook, 5/16″ with ring
0.63 lbs.
7383
Swivel only, 3/8″
0.47 lbs.